Holiday destination + eco-home = holiday eco-home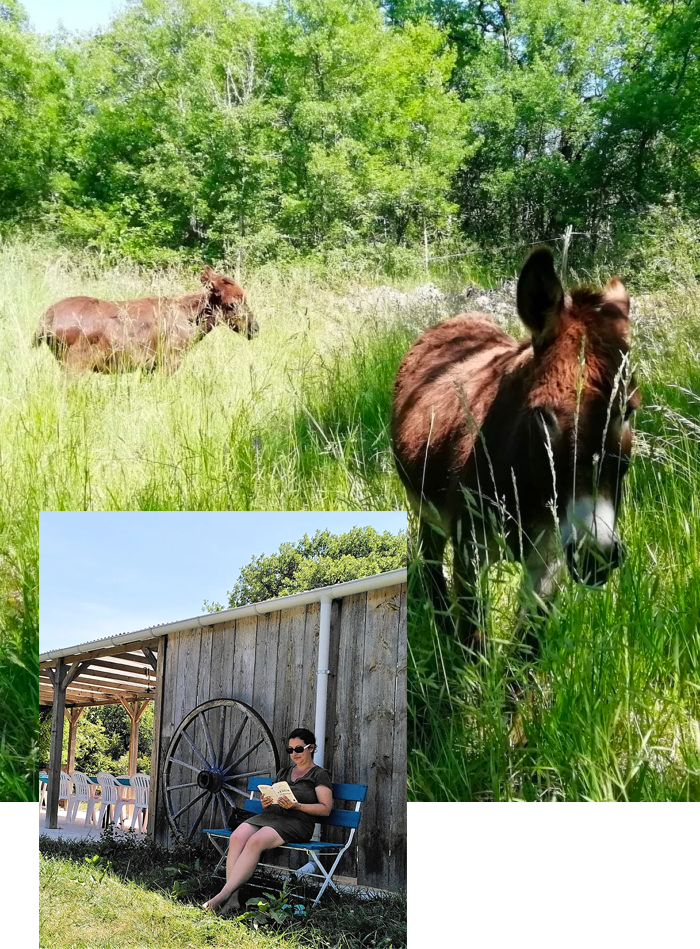 Enjoy your holidays
conscientiously
The term "eco-home" has appeared in recent years to designate models of alternative collective housing, inspired by permaculture. A holiday eco-home is therefore a holiday destination where you can take care of yourself and of nature. In 2022, our holiday eco-place in the Dordogne Valley begins its transition and offers you :
Reception of animals in eco-grazing
Pedestrian camping: this limits environmental pollution, but also visual and noise pollution
Preference for "short circuits": local and quality food, local partnerships for the activities offered, advice for local tourism.
Nature & well-being in season: nature workshops for children, yoga sessions, pilates, sound relaxation, massage stands, sale of vegetables & organic aromatic plants, etc.
100% green electricity supplier, that is to say of wind and solar origin
Cleaning of common areas with eco-labelled sanitary products
"Zero phyto" commitment: maintenance of green spaces without pesticides
Bed linen in organic cotton made in France
Sorting, composting & waste reduction:
Towards "zero waste" tourism in partnership with SYDED du Lot.
Camping e la clairière is committed to a massive reduction in waste

New projects
for the 2023 season
Engage in a Green Key labeling process, 1st Sustainable Tourism Label for tourist accommodation:
- Audit and support phase for the 2023 season on 7 themes (environmental policy, environmental awareness, water management, energy management, waste management, responsible purchasing, living environment).

Becoming an LPO refuge (Bird Protection League) by creating a biodiversity protection area
Setting up a "donation box" for products left by holidaymakers when they leave
Create a vegetable garden of shared aromatic plants for vacationers
Set up dry toilets in some accommodations
Installation of photovoltaic panels for the production of electricity