Your holidays between Périgord and Quercy
La Clairière is ideally located between Sarlat, capital of the Périgord Noir, known for having the highest density of listed historical monuments, and Rocamadour, a medieval religious city and spectacular natural site, perched above the Alzou gorges.
The region is also full of villages classified as the "most beautiful villages in France", castles and fortresses, prehistoric remains, caves and chasms, but also magnificent landscapes to discover on land or on the water, tasty products to sample and many activities in the high season.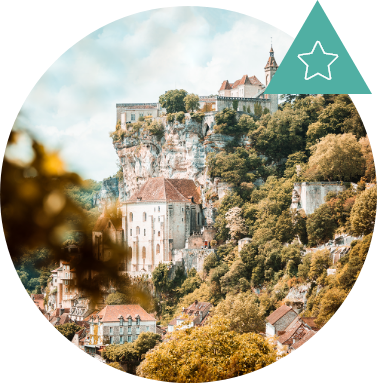 An early morning visit to Rocamadour, when the medieval religious city is still deserted and mysterious...
A visit to the Gouffre de Padirac, plunging more than 100 m into the bowels of the earth and discovering its underground river.
Château des Milandes. We don't know what part we prefer... Its magnificent gardens? Its impressive bird of prey show? Or discovering the incredible life (or lives) of Josephine Baker?
Souillac (16km): its pretty streets, its market hall, its domed abbey church, its automaton museum.
Swimming on a Dordogne beach in Groléjac (12 km) or Saint Modane (12 km)
Château de Fénelon (10 km): listed as a historical monument, it was the birthplace of François de
Salignac de la Motte Fénelon, better known by his pen name Fénelon.
Gourdon (10 km): a small medieval town on the hillside with sloping streets, a church and an esplanade that offers a beautiful panoramic view of the Bouriane.
The Grottes de Cougnac (9km) and their prehistoric paintings dating from the Paleolithic era.
The Lamothe-Fénelon lake (4 km) and its restaurant/bar/ice cream.
The small Fajoles market on Sunday morning in July-August (2 km)
Maison du Piage in Fajoles (2 km): a modest but very educational museum space that presents the excavations carried out in the archaeological site of Piage, accessible on foot by a path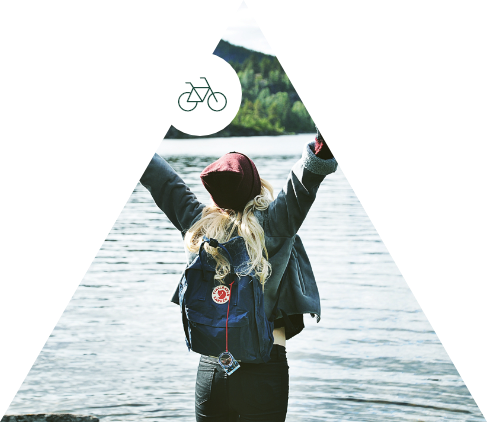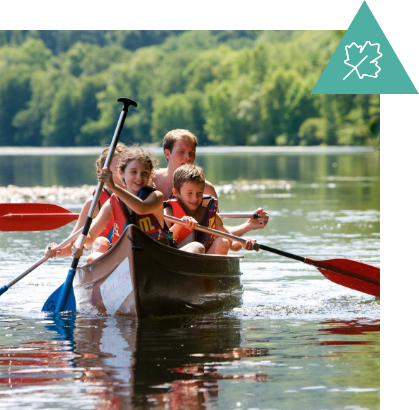 Hikes in the Causses du Quercy Regional Natural Park or in Bouriane
Exploration of the Gouffre de Padirac or many others sites, such as the Grottes de Lacave or the Gouffre de Proumeyssac
Canoe ride along the Dordogne, Lot or Célé valleys.
Visits to the Gardens (Sarlat water gardens, Marqueyssac gardens, Eyrignac gardens, etc.)
And many other gems to discover on foot, on horseback or by mountain bike.
There's also archery, orienteering, climbing, adventure trails, tree climbing and fishing, and why not? A hot air balloon flight, or simply a refreshing swim in a river or lake...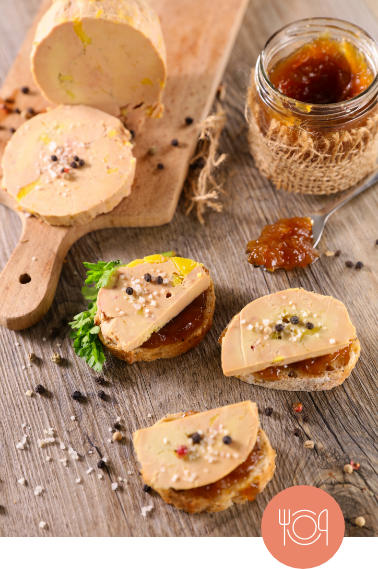 Land of flavours and pleasures
Land of gourmets, the Dordogne valley is brimming with tasty products: wines from Cahors, truffles, duck, agneau fermier lamb from Quercy, boletus mushrooms, saffron, rocamadour cheese, honey, walnuts from Périgord and also chestnuts, grapes, strawberries, melons... You can enjoy all these delicious dishes, and many others, at the numerous traditional markets, gourmet markets and farmers' markets or also during visits to the region's farms or restaurants.
Lot is known for its relaxed lifestyle and its tranquility. Nevertheless, in the high season there are numerous activities: festivals, concerts, nature outings, conferences, participatory workshops, guided tours, evening events. There's something for everyone!